Welcome back to the next ten in our exploration of the Top 100 Guitarists and Their Guitars. In this article, we're going through guitarists 51-60. If you were wondering what guitar Dave Mustaine plays or Lindsey Buckingham from Fleetwood Mac plays then you've come to the right place. If you want to check out the other articles on our list then you can do that here:
Top 100 Guitarists and Their Guitars (61-70)
Top 100 Guitarists and Their Guitars (71-80)
Top 100 Guitarists and Their Guitars (81-90)
Top 100 Guitarists and Their Guitars (91-100)
60. Dave Mustaine (Megadeth)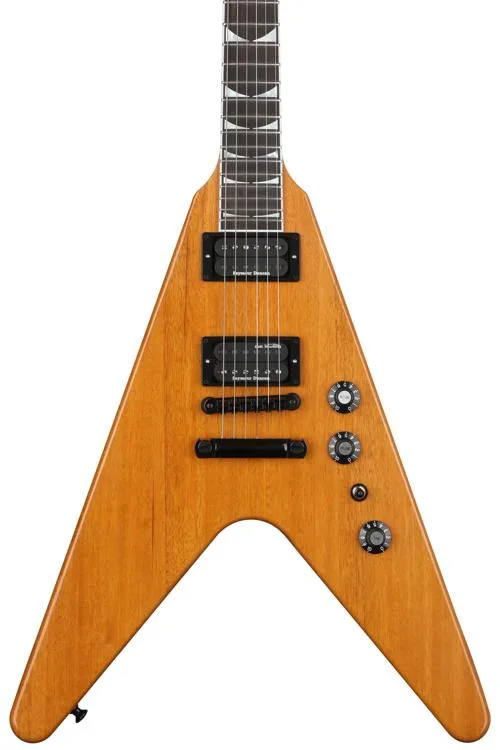 59. Tom Petty (Tom Petty and the Heartbreakers)
Thomas Earl Petty was an American musician and actor who was the lead vocalist and guitarist of Tom Petty and the Heartbreakers, formed in 1976. He previously led the band Mudcrutch, was a member of the late 1980s supergroup the Traveling Wilburys, and had success as a solo artist. Petty had many hit records.
Guitar Maker of Choice: Rickenbacker, Fender, Gibson
58. John McLaughlin –
John McLaughlin is an English guitarist, bandleader, and composer. A pioneer of jazz fusion, his music combines elements of jazz with rock, world music, Indian classical music, Western classical music, flamenco, and blues.
Guitar Maker of Choice: Paul Reed Smith, Gibson, Fender
57. Dimebag Darrell (Pantera)
Darrell Lance Abbott, best known by his stage name Dimebag Darrell, was an American musician. He was the guitarist of the heavy metal bands Pantera and Damageplan, both of which he co-founded alongside his brother Vinnie Paul. He is often regarded as one of the greatest heavy metal guitarists of all time.
Guitar Maker of Choice: Dean
56. Nancy Wilson (Heart)
Nancy Lamoureux Wilson is an American musician. She rose to fame alongside her older sister Ann as a guitarist and backing vocalist in the rock band Heart. Raised in Bellevue, Washington, Wilson began playing music as a teenager. During college, she joined her sister who had recently become the singer of Heart.
Guitar Maker of Choice: Fender
55. Roy Clark (Hee Haw Television Show)
Roy Linwood Clark was an American singer and musician. He is best known for having hosted Hee Haw, a nationally televised country variety show, from 1969 to 1997. Clark was an important and influential figure in country music, both as a performer and in helping to popularize the genre.
Guitar Maker of Choice: Gibson
54. Andrés Sogovia
Andrés Segovia Torres, 1st Marquis of Salobreña was a Spanish virtuoso classical guitarist. Many professional classical guitarists today were students of Segovia or students of his students.
Guitar Maker of Choice: Ramirez, Fleta
53. Al Di Meola (Return to Forever)
Albert Laurence Di Meola is an American guitarist. Known for his works in jazz fusion and world music, he began his career as a guitarist of the group Return to Forever in 1974. Between the 1970s and 1980s, albums such as Elegant Gypsy and Friday Night in San Francisco earned him both critical and commercial success.
Guitar Maker of Choice: Gibson
52. Eric Johnson
Eric Johnson is an American guitarist, vocalist, composer, and multi-instrumentalist. His 1990 album Ah Via Musicom was certified platinum by the RIAA, and the single "Cliffs of Dover" won the Grammy Award for Best Rock Instrumental Performance.
Guitar Maker of Choice: Fender, Gibson
51. Lindsey Buckingham (Fleetwood Mac)
Lindsey Adams Buckingham is an American singer, musician, songwriter, and producer, best known as the lead guitarist and male lead singer of the music group Fleetwood Mac from 1975 to 1987 and 1997 to 2018. In addition to his tenure with Fleetwood Mac, Buckingham has released seven solo albums and three live albums.
Guitar Maker of Choice: Gibson, Rick Turner
That's it for our list of Top Guitarists and Their Guitars (51-60). If you want to see the other installments of our series then check out these links below:
Top 100 Guitarists and Their Guitars (1-10)
Top 100 Guitarists and Their Guitars (11 -20)
Top 100 Guitarists and Their Guitars (21-30)
Top 100 Guitarists and Their Guitars (31-40)
Top 100 Guitarists and Their Guitars (41-50)
Top 100 Guitarists and Their Guitars (51-60)
Top 100 Guitarists and Their Guitars (61-70)
Top 100 Guitarists and Their Guitars (71-80)
Top 100 Guitarists and Their Guitars (81-90)
Top 100 Guitarists and Their Guitars (91-100)